Globe Clock
Hand crafted by Rob James and his team, the new numbered limited edition globe clock is available with different types of hard wood bases to your specification and will be a fine collector's item.
The unique design allows the globe to rotate once in 24 hours and the minute bell to rotate once an hour with a striking mechanism sounding on a bell.
Twelve noon will be aligned over London GMT (or any time zone you live in) and the globe can be supplied in a vintage or modern look (dark and light blue respectively).
The domes are German made glass whilst the mechanism has an eight-day duration and is based on a German made mechanism, modified by ourselves to suit the purpose of this clock.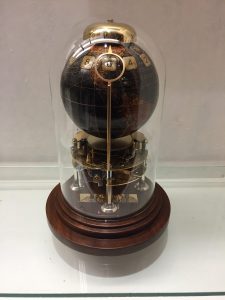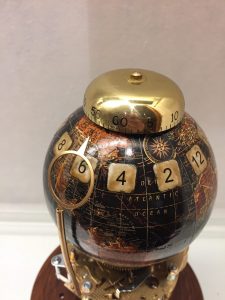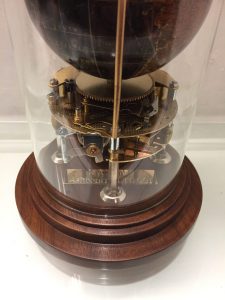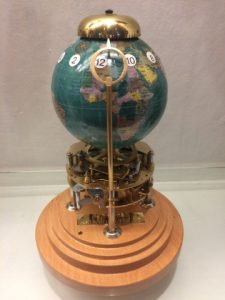 Price-£850
Please contact us with your specifications and to discuss delivery.